It has been a wonderful experience working with JPS Medical Recruitment. And a special mention to Ané Robert. From the beginning, she has been extremely helpful and a pleasure to work with. She guided us through the entire process ensuring that we had all the documentation necessary. She followed up after every submission (AHPRA, RANZCOG, visa application) to make sure that the process was smooth. I shouldn't forget to mention how she played a pivotal role in giving me confidence before my job interview. Ané called me several times in preparation and also about 30 minutes before the interview to remind me that I can do it and that I should just be confident. I strongly recommend JPS to anyone who is serious about making the move to Australia.
Dr Lucia Chimanga - O&G Specialist,
It gives me great pleasure to write this recommendation for Diana. Migrating to a new country as a medical professional is a daunting task with all the regulatory and immigration affairs, but it can be done with ease if you have a supportive person like Diana to guide all along. I have been associated with Diana since early 2019 when I was looking to move to Australia. I have found her to be very trustworthy, determined and focused with her work. What makes her different from others is her attitude and optimism. This testimonial is long overdue for such a wonderful human being and thorough professional. I have no second thoughts about recommending Diana to any medical professional or potential employer.
Dr. Mohammed Shariff – ED Registrar
Dr. Mohammed Shariff - ED Registrar,
I would like to express my sincere gratitude for Gwyn Brettell. Gwyn played a pivotal role in liaising with my current company's directors and creating a new and unique position for me. Since being on-boarded, I have been able to develop my professional skills and capabilities above what was expected at this stage in my career. If it wasn't for Gwyn's hard work, professionalism, and desire to go above and beyond what was expected of him, I would not be where I am today.
Jason Walker - Psychologist,
Diligent, helpful and take your interests to heart. Great service.
Dr Brian McCully - Director of O&G - Mildura Base Hospital,
Thank-you so much for all your help this week! Estia are ecstatic as to the help they have received and are so appreciative of all the work and prompt response that you have put in!
So from Estia and myself, THANK-YOU! We appreciate you!!
Katrina Maurer - Business Manager,
I have had a great experience with JPS medical recruitment and Allisha in particular. She was organised throughout and made the process of my finding a job and relocating to Australia so simple and stress free. She was incredibly accommodating with the time difference and quick to reply to any questions I had. I would not hesitate to recommend her to any medical colleagues.
Dr Ellie Cheah - ICU Registrar,
I am building a team of contemporary GPs but finding them isn't always easy, so I have reached out to a number of specialist medical recruitment companies to help. But it is JPS Medical Recruitment that has been, by far, the standout. They are in regular contact with me, working hard to locate the right person, always honest in their advice, and the doctors they introduce clearly have the same high level of respect for JPS as I do. Their relationship management puts many of the others to shame, and to me makes JPS the platinum standard for medical recruitment.
Dr Michelle Vickers, MD - River Tree Health,
Your help with locums over the past 9 months has been very much appreciated and has helped our team out significantly.
Nic Carusella, regional Manager, I-Med,
Dear Liam, I really appreciate your efforts. I still remember how many emails I sent to you on even minor issues. You replied to me without any irritation. I can say boldly that I am here because of you. You are the one who motivated me, otherwise, I would have lost hope.
I am really thankful from the depth of my heart.
Dr Moaziz Sarfaraz – ED Registrar
Dr Moaziz Sarfaraz - ED Registrar,
I've worked with JPS recruitment on a number of occasions and would have no hesitation recommending them to anyone in the medical/allied health sector seeking employment. I have found that they really take the time to listen and understand your specific needs. As compared with other recruitment companies, the available roles I have been notified of have always been relevant and suitably targeted. Special thanks to Paul Botfield for his active engagement and persistent follow through in helping me gain employment in a tough job market.
Benedict Loh - Radiographer,
Experts in Australian Medical Recruitment
The JPS Medical Recruitment team have decades of medical recruitment experience. If you are looking for the right advice, guidance, support and most importantly the perfect job, then we can help.
0
Years in business
0
Experienced medical recruiters
0
Hours of care provided to Aged Care facilities during Covid
JPS medical staff provide over 200,000 hours of care each year.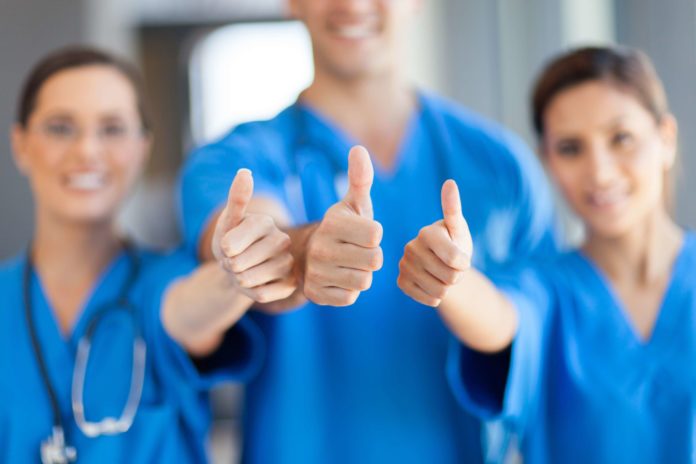 Get in touch so that we can find the solution that's right for you
Work with JPS Medical Recruitment and see why candidates love us and our clients rely on us.