It's my pleasure to write something for JPS, whom I have been working with for the last few years. From our first phone call I felt I was dealing with a friend. They are truly dedicated and have always been supportive. The JPS team are always available to discuss my issues and to find locum work for me as and when I require.
Dr Ata Rehman - Consultant Physician,
I had the pleasure to work with Mr. Liam Mullaney from JPS recruitment. He is excellent at his work, very efficient, meticulous and very patient. He has been very helpful, easy to work with, understood my needs and worked FOR ME. Being a busy clinician and having worked with other agencies, I found Liam to be outstanding in his work and really believe that has set very high standards. I would like to congratulate his team and highly recommend him to all my colleagues and friends who will be looking for jobs. In short, he is more like " family". I wish him and his team all the best and would highly recommend them to anyone looking for a job. Thank you very much Liam. You are a great asset to any company you work. God bless you!
Dr. Varsha Rao - Specialist Paediatrician,
That is so lovely of you Paul. Thankyou so much for your continued support, guidance and encouragement throughout this process. You have instilled in me with a sense of confidence, excitement and clarity about the role, the expectations and the nature of the job. Through your consistent communication and clear direction I've found communicating and completing each stage of the, usually confronting, application process a breeze.
Siena Jachowski - Service Support Officer,
Your help with locums over the past 9 months has been very much appreciated and has helped our team out significantly.
Nic Carusella, regional Manager, I-Med,
Ané is a very helpful and friendly person. She has been helping me so much with my papers and preparation for travel to Australia. She was acting as my guarding angel who helps me whenever and wherever I wanted. Thank you so much, I totally recommend Ané for anyone as she works really hard and honest in helping others.
Dr Peter Mikheil - ED Registrar,
We have used the services of JPS to successfully recruit a couple of roles for us. Although we are four hours away, they took the time to visit our facility, so they could fully understand our needs as a hospital and also be able to effectively brief the candidates on our organisation, our culture and the lifestyle this area offers. We look forward to continuing our professional association with JPS.
Stuart Bonnett - The Friendly Society Private Hospital in Bundaberg,
Dear Liam, I really appreciate your efforts. I still remember how many emails I sent to you on even minor issues. You replied to me without any irritation. I can say boldly that I am here because of you. You are the one who motivated me, otherwise, I would have lost hope.
I am really thankful from the depth of my heart.
Dr Moaziz Sarfaraz – ED Registrar
Dr Moaziz Sarfaraz - ED Registrar,
Amazing Staff to deal with, dedicated, helpful, professional and friendly. I had an excellent experience dealing with Diana Sare. She has not only helped me in finding a job but also with the paperwork which was difficult for me as I was applying for the first time. Diana did her job fantastically and made it smooth and timely. She remained in touch with me even after I started my job to found out if I had any concerns she can help with. After successful completion of my job she contacted me again to find another job for me if I am interested. I Would highly recommend using JPS medical recruitment.
Dr Afshan Muzaffar - O&G HMO,
I had a great experience working with JPS Medical Recruitment and am always ready to work with the team in the future anytime. Senior recruitment officer Paul was always there with a quick response and help when needed. I am appreciative and thankful for the opportunity.
Jarmila - Registered Nurse,
I am writing to express my gratitude & thank you for your support & guidance towards my recruitment that was specifically tailored towards my requirement. You have been prompt, exceptional and resourceful.
You not only provided me with multiple job options in a short span of time as per my expectations & requirement but also followed up with me in the post recruitment period to inquire about my well-being. This speaks volumes about your professional & client centered approach.
I am happy to inform you that I shall endeavour to get my assessment for the Specialist Pathway next year and I hope to get the desired outcome from the college. All thanks to you for providing me with this job that catered to my requirements.
I wholeheartedly recommend your recruitment agency and express my desire to seek your services in future.
Dr Yogesh Bodulkar – Senior O&G Registrar
Dr Yogesh Bodulkar - Senior O&G Registrar,
Experts in Australian Medical Recruitment
The JPS Medical Recruitment team have decades of medical recruitment experience. If you are looking for the right advice, guidance, support and most importantly the perfect job, then we can help.
0
Years in business
0
Experienced medical recruiters
0
Hours of care provided to Aged Care facilities during Covid
JPS medical staff provide over 200,000 hours of care each year.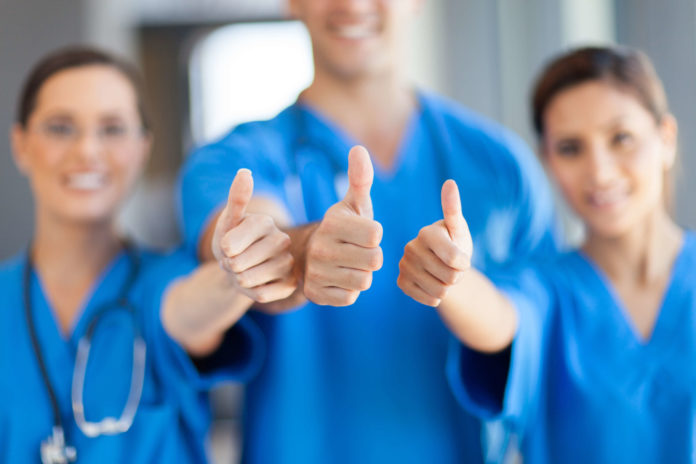 Tony Tallant
Director & Co Founder
Alongside managing the day to day business of running a medical recruitment company Tony is your go to for anything you need to know about the medical recruitment sector.
Learn More
Get in touch so that we can find the solution that's right for you
Work with JPS Medical Recruitment and see why candidates love us and our clients rely on us.