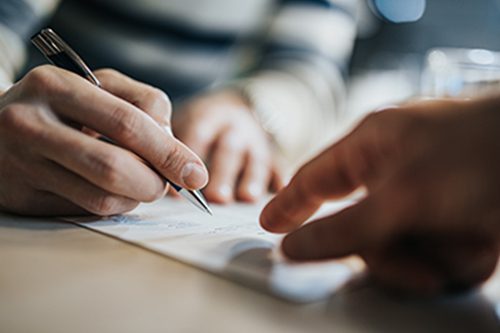 At JPS Medical Recruitment we understand the importance of finding the right medical staff for your team, department or practice. We specialise in providing medical recruitment services to our clients so they can focus on what they do best, providing medical care and treatment to those in need. As Australia's leading Medical Recruitment Company we are specialists with in depth knowledge of the sectors we recruit in with a proven track record of delivering medical recruitment services across Australia and New Zealand. We are passionate about what we do and our core value of excellence in service delivery is deeply embedded within our culture which puts our clients and their needs at the centre of everything we do.
We specialise in the following sectors:
Hospital Doctors
Our Hospital Doctors Division provides medical recruitment services to public and private hospitals and specialist clinics across Australia and New Zealand. This team specialises in recruiting both permanent and locum doctors of all levels and disciplines.
General Practice
Our General Practice Division provides medical recruitment services to General Practices of all sizes across Australia and New Zealand. They recruit for all general practice based positions including Practice Managers, Receptionists and Nurses but the majority of positions we recruit for are General Practitioners. We also provide detailed advice and guidance around 3GA, 19AA, 19AB, Medicare, AON's, DPA's, AHPRA and PESCI's if required.
Allied Health
Our Allied Health Division recruit across all States and Territories in Australia. The main positions we recruit for are Physiotherapists, Occupational Therapists, Psychologists, Social Workers and Child Protection Practitioners although we also work on all Allied Health positions our clients need assistance with.
Aged Care
Our Aged Care Division work with Aged Care Facilities and Providers across all Australian States and Territories fulfilling their medical staffing needs. The main positions we recruit for are Facility Managers, Clinical Managers, Clinical Nurses, RN's, EN's, AIN's and Care Workers although we also work on more senior roles as well as some administration and any other positions our clients ask for our assistance with.
Medical Imaging
Our Medical Imaging Division provides medical recruitment services to all Medical Imaging Practices and Groups in Australia. The most common positions we recruit for are Radiologists, Radiographers, Sonographers and Nuclear Medicine Technologists although we also recruit for any roles in this sector including Admin and HR.
Senior Appointments
Our Senior Appointments Division specialise in sourcing Department Heads, Clinical Directors, Directors of Medical Services and Executive Director of Medical Services. We generally find a Retained Recruitment Search is the most effective approach to finding the perfect candidate for such senior appointments.
Within these sectors we provide medical staffing and recruitment services as follows:
Permanent Recruitment
When it comes to finding the right medical professional to join your team on a long term basis then the JPS permanent recruitment team are the best in Australia. Hiring a new permanent team member is a huge decision that you need to get right as hiring the wrong person costs a huge amount in both lost time and $'s. To ensure you find the right person first time you need to talk to the JPS permanent recruitment team. We are constantly searching for candidates that we know will meet our client's needs so when you're looking for your next hire the chances are we are already talking to them. If not, then with our extensive network, continuous marketing activities and database of over 60,000 medical professionals we will find what you're looking for.
Locum/Contract Recruitment    
For short term positions from a single shift to multiple months or more then our locum/contract recruitment team will quickly find you who you're looking for. We understand the urgency of these positions and how critical it is to fill them in a timely manner to ensure continuity of service and patient care. Our locum/contract recruitment team will provide you with fully credentialed, qualified and experienced medical professionals to provide cover when needed. We can provide short term staff either fully pay rolled by JPS or you can pay them directly, whichever fits your business model best
No jobs found. Please try different search filter.
Radiographers are in high demand throughout Australia, with the expectation that the number of new openings will continue to increase over the next decade. This projection means that radiography is a good choice if you are looking for challenging, interesting, rewarding and secure career. But what does a radiographer do, and what makes someone a good fit…