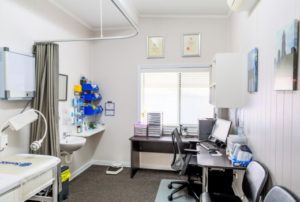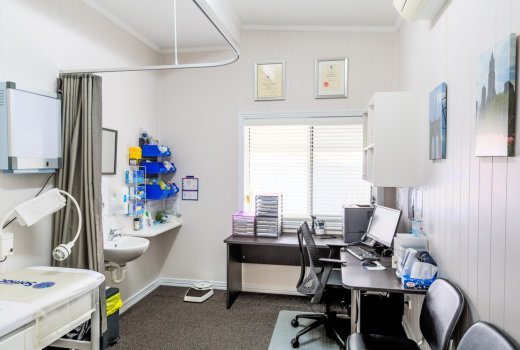 JPS Medical are passionate advocates for Doctors making well informed career choices.
Whilst training towards the FRACGP the majority of Australian trained Doctors elect to
join the Australian General Practice Training (AGPT) Program which is run by the RACGP.
Upon joining the AGPT program you become a GP Registrar (GPT1) and join an accredited practice that provides a structured training program managed by the RACGP to support you to pass the exams to obtain the FRACGP.
The remuneration for an AGPT Registrar ranges between $78,380.60 as a GPT1/PRRT1 and this increases to $100,643.90 as a GPT3 & 4/PRRT3 & 4.
What many Doctors do not understand is that there are two other specialist pathway options available, both of which allow you to earn an income that is similar to that of a VR GP, so in excess of $250,000 per year. The two programs that allow you to do this are:
Practice Experience Program (PEP) - Standard Stream
Similar to the AGPT, the PEP is run by the RACGP and is a self-directed education and support program for non-VR doctors working towards Fellowship of the RACGP.
PEP is delivered in partnership funded under the Non-Vocationally Registered Fellowship Support Program as part of the Australian Government Department of Health's Stronger Rural Health Strategy.
As such, to be eligible to join this 3GA program, you need to work in an MM2+ location, so on the outskirts of the metro areas or generally speaking more regional locations. Once you jo
in the PEP you will practice in a structured training program managed by yourself, your experienced FRACGP supervisor and the RACGP. It is even possible to join a practice that is accredited to provide training via the AGPT and will have other AGPT Registrars on staff so the support available to help you prepare and pass the Fellowship exams is considered and available within a collegiate environment.  A significant point of difference between the AGPT and the PEP is that instead of being paid as a GP Registrar, (the salaries outlined above), you will be paid the same as an FRACGP qualified VR GP accessing 100% of the A1 Medicare Rate.
As an alternative to waiting the two or three years it takes to obtain the FRACGP via the AGPT to be paid the full salary of a GP you can start earning this right now.
More Doctors for Rural Australia Program (MDRAP)
The More Doctors for Rural Australia Program (MDRAP) is a 3GA program that enables doctors who are non-vocationally registered to work in the outskirts of the metro areas or more regional locations. The MDRAP supports doctors working towards joining a college Fellowship Program; doctors participating in the MDRAP must make a minimum of one application to a Fellowship Program each year. If you need to wait to join the PEP the MDRAP can be an option until the PEP starts as you can apply anytime of the year and it is not competitive. The MDRAP provides a supervision framework for doctors who have less than six months general practice experience and allows you to access item on the A7 Medicare Benefits Schedule which is 80% of standard A1 rates which will provide you with a substant
ially higher income than a GP Registrar on the AGPT.
Like any career decision, it is most important to carefully consider your personal circumstances and not take subjective advice. We do encourage Doctors to compare the features and benefits offered within each 3GA training programme and then make a well informed objective decision as to which will be most suitable for them.
The current perception within the Junior Doctor Community is that the AGPT offers a level of support and professional development that is far superior to the other options. Based on our feedback from Doctors in all programmes, this view is far from accurate and it really does depend based on which practice you join and how experienced and passionate your FRACGP Supervisor is at developing your clinical skills. It is important to confirm from a recruitment perspective the FRACGP is really the only thing that is important to prospective employers, not which pathway you came through.
Doctors on the PEP or MDRAP do need to work in MMM2 to MMM7 locations which are outside the metro areas and the although the training delivery is structured, if you join an established practice familiar with the nuances of supporting on their 3GA training, you will be provided all the support you need to pass the Fellowship exams, the AGPT is still seen as providing the most well supervised training program.
What we have also found is that some GP's that have been accepted on to the AGPT are offered positions far away from where they currently live and are given little to no choice about this. The benefit of the PEP and MDRAP is that provided the practice is in an MM2+ and DPA location you are eligible to work there and have choice in where you wish to work e.g. The Sunshine Coast instead of Mount Isa.
JPS Medical has a strong network of practices in Australia that meet the PEP and MDRAP eligibility requirements so can very quickly give you an overview of the specific practices you could look to join right now, what support and training is on offer and the earning potential which for some more regional practices can be significant. For more information about what options are available to you please give one of our General Practice recruiters a call or fill in the form below and we will contact you shortly.
Find your next job with JPS Medical Recruitment
Apply for a job or contact us so we can stay in touch