Coronavirus: Desperately seeking people willing to risk lives to save others
2:22PM JULY 31, 2020 BY CAROLINE OVERINGTON ASSOCIATE EDITOR – THE AUSTRALIAN "Urgently seeking frontline her­oes!" "User-friendly app — pick up shifts with a click of the button!" "Join the fight against COVID-19!" Such is the language employed by recruitment agencies across Australia as they desperately seek to fill thousands…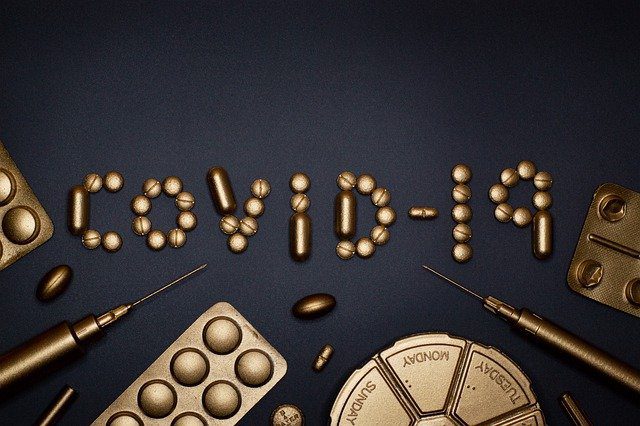 2:22PM JULY 31, 2020
BY CAROLINE OVERINGTON
ASSOCIATE EDITOR – THE AUSTRALIAN
"Urgently seeking frontline her­oes!" "User-friendly app — pick up shifts with a click of the button!" "Join the fight against COVID-19!"
Such is the language employed by recruitment agencies across Australia as they desperately seek to fill thousands of jobs in aged-care centres and hospitals for people to work alongside residents and patients known to be infected with COVID-19.
"We are urgently seeking experienced RNs (registered nurses) to start work as soon as possible on COVID Response Teams,'' says one of the ads for COVID frontline workers, on SEEK yesterday.
READ NEXT
CROWN
Crown investigated for financial crimes
GERARD COCKBURN
"There are several facilities in dire need … It is imperative that you are a nurse who displays ­calmness, compassion, kindness and professionalism at all times.''
The ads show a desperate shortage also of cleaners, managers and receptionists in aged-care centres, where staff are being stood down daily, creating gaps in the frontline of the crisis.
Nurses are reminded: "There are residents on site who have COVID and strict infection control­ protocols will be in place for all residents' care."
READ MORE:Infected teens linked to 11 Brisbane venues|Infection takes 'mere minutes' from cougher|Virus drives huge price fall|Trump backs CSL virus treatment|Andrews slams virus denier
Recruitment agencies are also offering flexible shifts and high rates of pay for nurses who "contribute your skills and experience towards the COVID-19 fight".
"All shift options available," one ad says. "Support patients in this unprecedented time."
Others offer "a fantastic pay rate" to work with "confirmed COVID-19 cases … AM, PM & night shifts available & paid weekly'', and a "user-friendly app which allows you to pick up shifts with a click of the button!".
"The facilities do have a few confirmed COVID cases, but all procedures and precautions are being taken to prevent the spread," one ad says. "You must have access to your vehicle, paid experience in the role you're applying for and not be working elsewhere due to the risk of coming into contact with COVID-19. In exchange you will (get) free uniform, monthly rosters, fantastic pay rates, bonus scheme and 24/7 support!''
Senior recruitment consultant and account manager Paul Botfield heads the COVID res­ponse team for JPS Medical recruitment.
He told The Australian "we see it like a call-out to those unsung heroes across Melbourne to step up for our ageing population. We are saying: you can help make a difference,'' he said.
JPS is working with 23 facilities in Melbourne to fill about 600 shifts per day. "I think you really have to be calm,'' Mr Botfield said.
"It's organised chaos, there's no other way to describe working finding staff to work 24 hours a day, seven days. We are referring to these people as heroes on the frontline.
"These centres are in lockdown, family cannot visit, so the staff are the first point of contact for the most vulnerable people in Melbourne.
"Our job is to provide the most calming reassuring environment possible."
Mr Botfield said gaps were being filled by "new graduates, people who have an aged-care qualification who maybe haven't been able to find consistent work, people returning to the profession, it's a whole range.''
He said efforts were being made for recruits to "keep each other safe, and understand fully the situation they are going into".
There are also multiple jobs available for COVID-19 drive-through collection teams, for the "collection of nasopharyngeal and throat swab for COVID-19 PCR testing".
"Are you ready to join our team to stop the spread of COVID-19 and get Sydney back to business?" says one ad.
The RACGP's annual report taking the pulse of general practice around the country has been released. Here are the key themes and reactions to this year's findings. The 2021 Health of the Nation report draws on the responses of 1386 GPs. ________________________________________ The latest annual General Practice: Health of the Nation report has landed, taking…